Sakura Dragon is a game inspired by Japanese culture, especially the legends about dragons. Sakura is a Japanese word related to the cherry flower and cherry trees in bloom, and the reels of this slot are set in a landscape filled with cherry trees in bloom.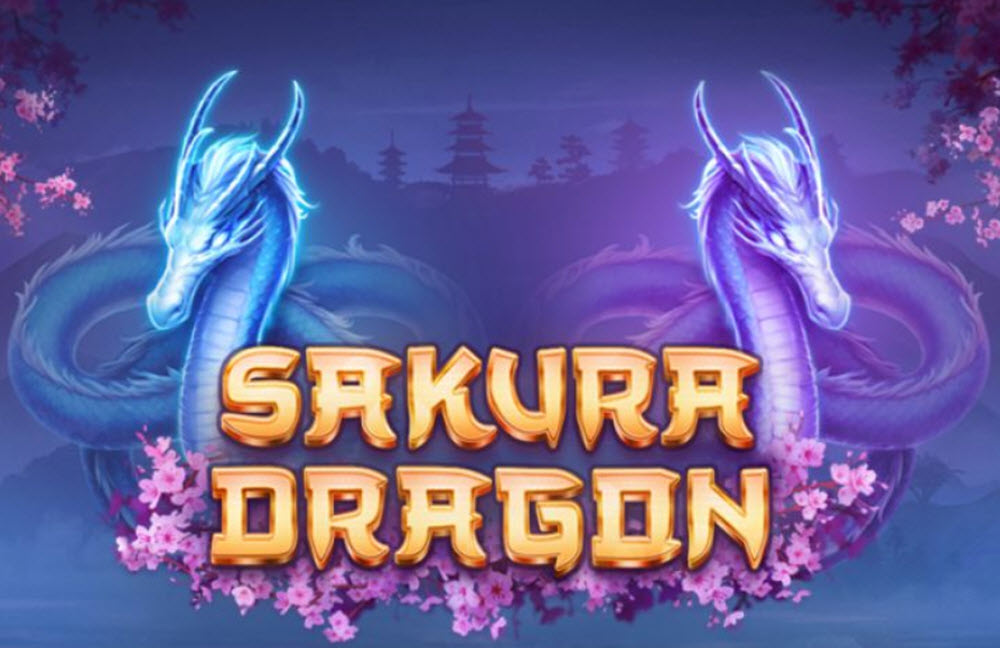 Sakura Dragon was created by the game developer Playson. It is a game with medium variance and a 95.03% RTP. There are 15 paylines and you always play with all paylines active.
Examples of symbols in this game are the Shogun, a Japanese woman in a traditional dress, a pagoda, a flower, a fox, and a deer.
Sakura Dragon is available for play on both desktops and mobile devices (smartphones and tablets).
The flower is wild
The wild symbol in this game is a beautiful pink flower. It can replace any of the regular symbols to help you form a winning combo, but it can not replace the free spins symbol (the pagoda).
The dragons can bring you extra wilds
One of the things that makes this slot so exciting is the randonly triggered dragon feature. While you are playing, one or both of the dragons that guard the reels can randomly decide to go flying over your reels, scattering wild symbols.
Free spins round
If you get at least three pagoda symbols, anywhere on the reels, it will give you both coins and free spins. The more pagodas the better.
Three pagodas will give you 5x your stake + 8 free spins.
Four pagodas will give you 10x your stake + 12 free spins.
Five pagodas will give you 50x your stake + 20 free spins.
During the free spins round, the dragons are especially likely to fly.
It is possible to trigger a new free spins round during a free spins round.
Is autoplay available?
Yes, you can adjust the settings and then chose autoplay for anywhere from 5 rounds to 100 rounds.
What is sakura?
In Japanese, sakura is the Japanese term for ornamental cherry blossom trees and their blossoms. The short but overwhelming blooming period of these trees, and the transience of the cherry blossom, are seen as a symbol for the ephemeral nature of life and the concept of mono no aware.
Cherry blossoms are often depicted and utlized for their symbolic significance in Japanese art, film and manga. There are also several songs titled Sakura, ranging from old folk songs to modern pop hits.
Hanami is the century old Japanese practice of drinking under a blooming sakura or ume tree (Prunus mume). The tradition is said to have started during the Nara period, i.e. during the 8th century AD. Originally a favorite pastime for the elite of the Imperial Court, it eventually spread to samurai society and from there trickled down to the common people.